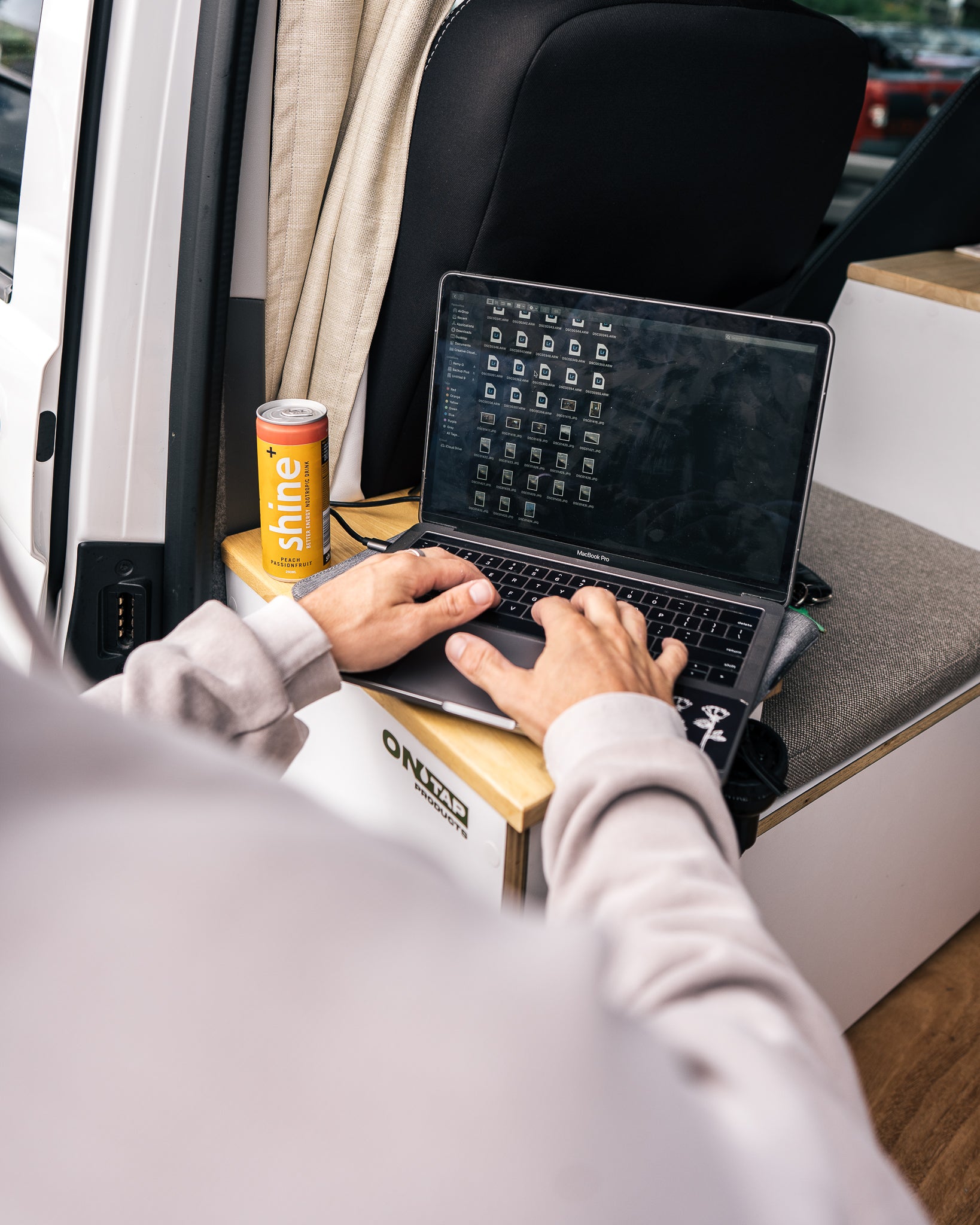 THINK, FEEL & DO BETTER WITH SHINE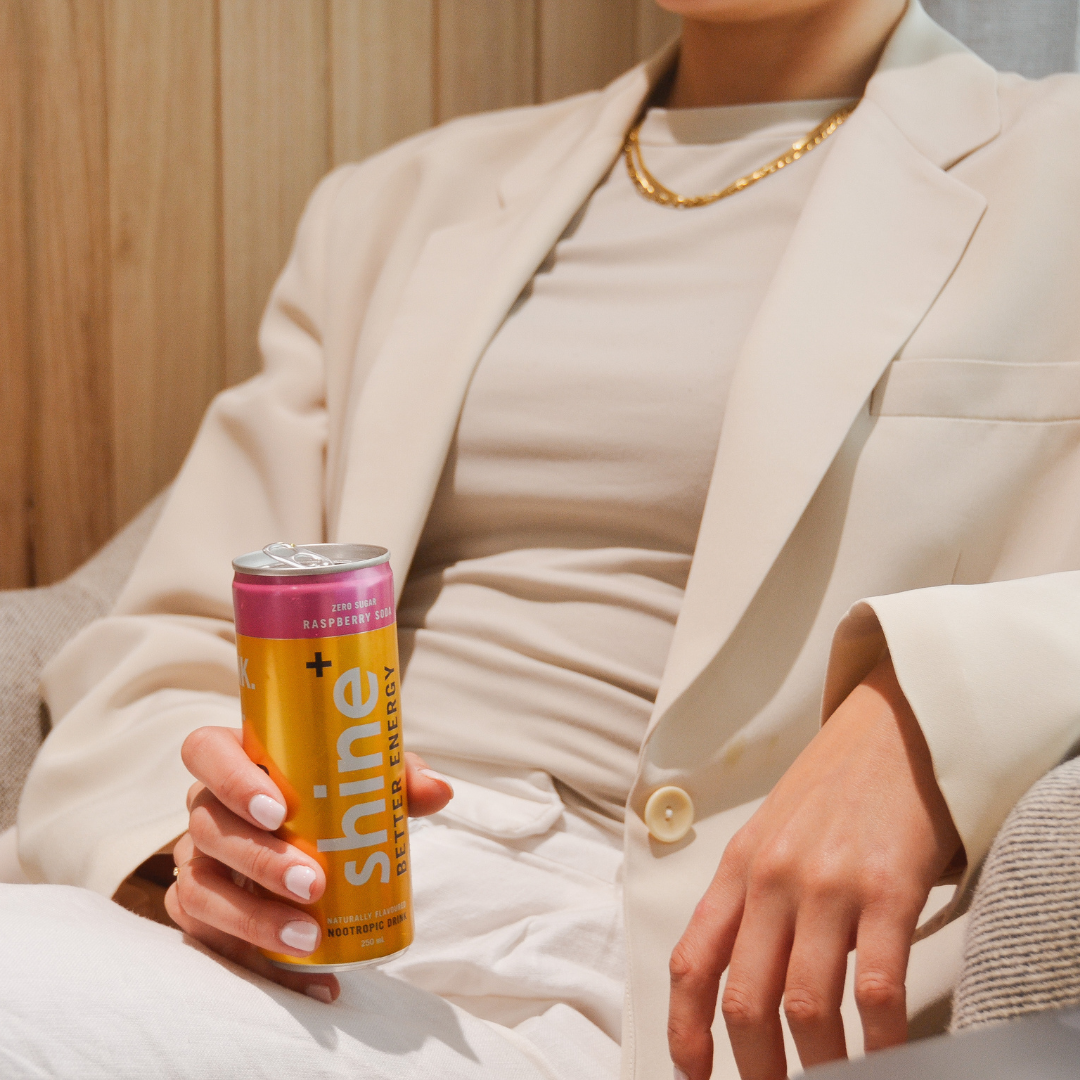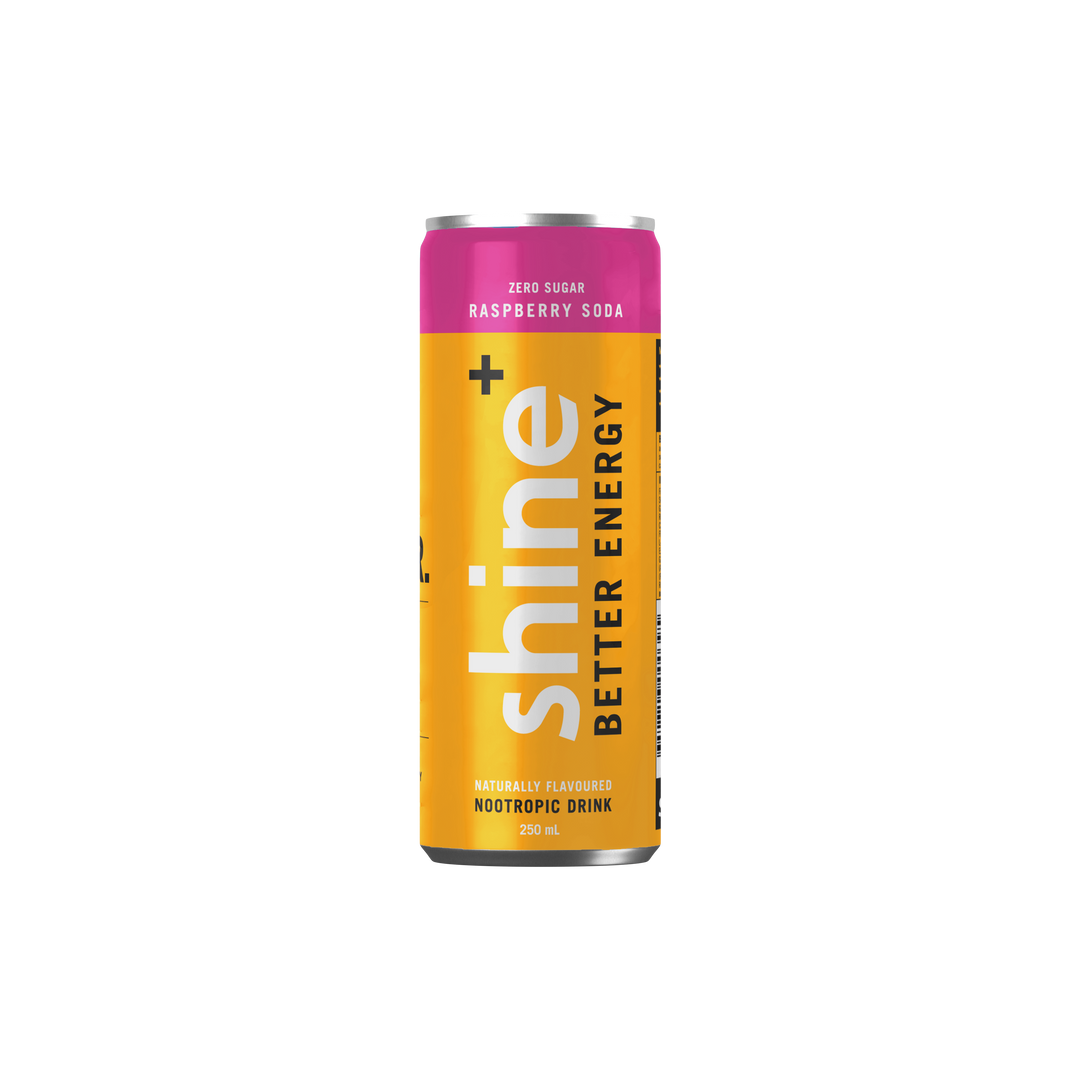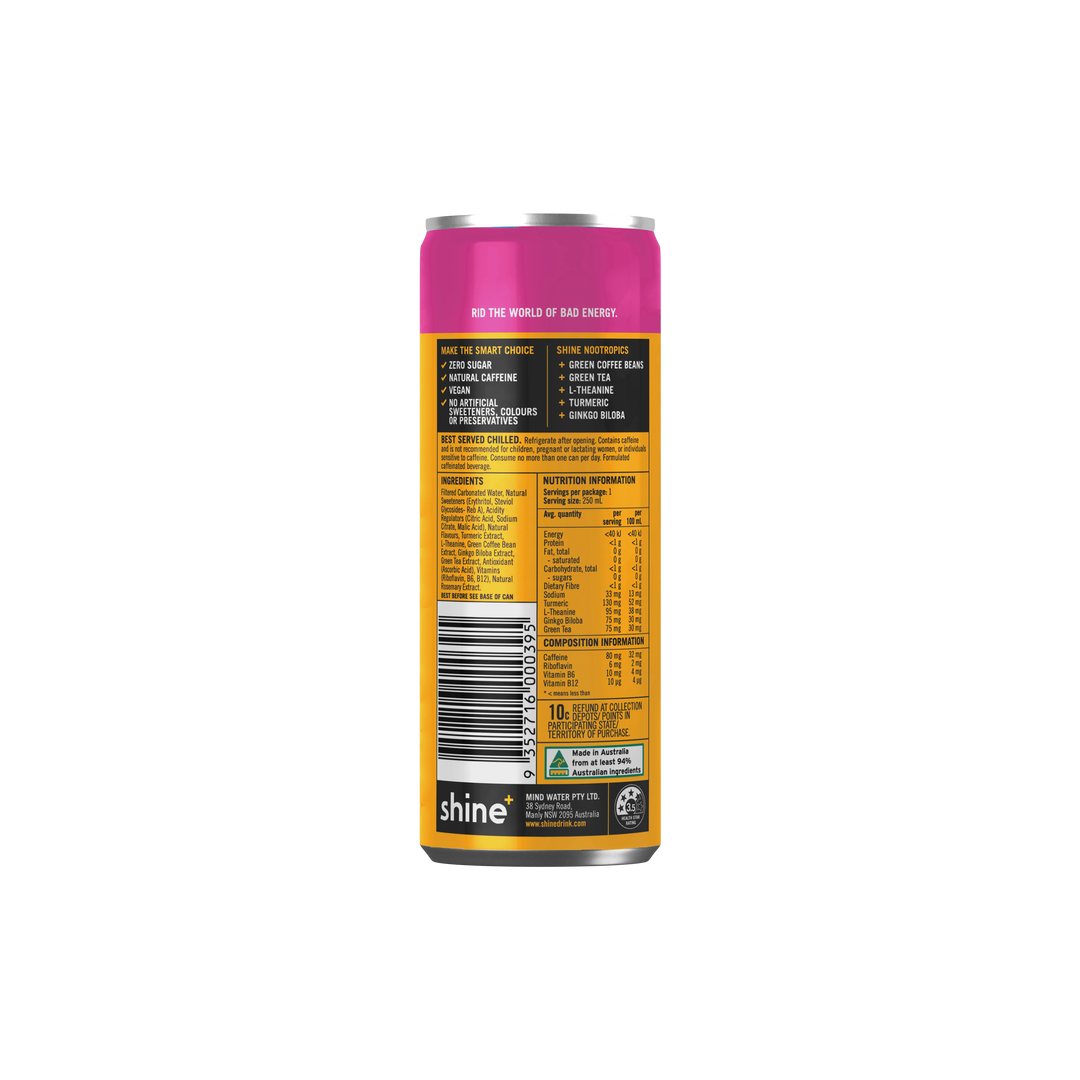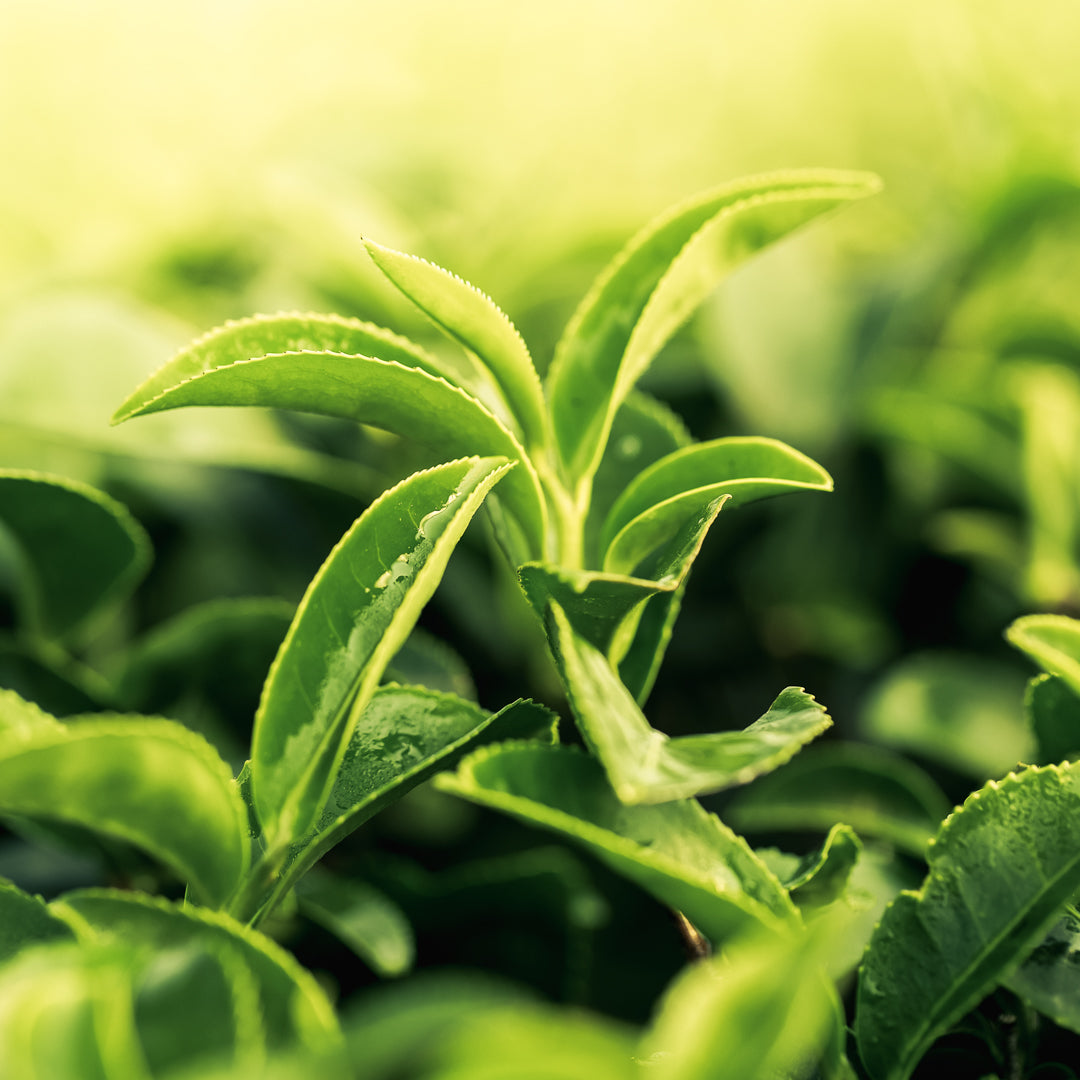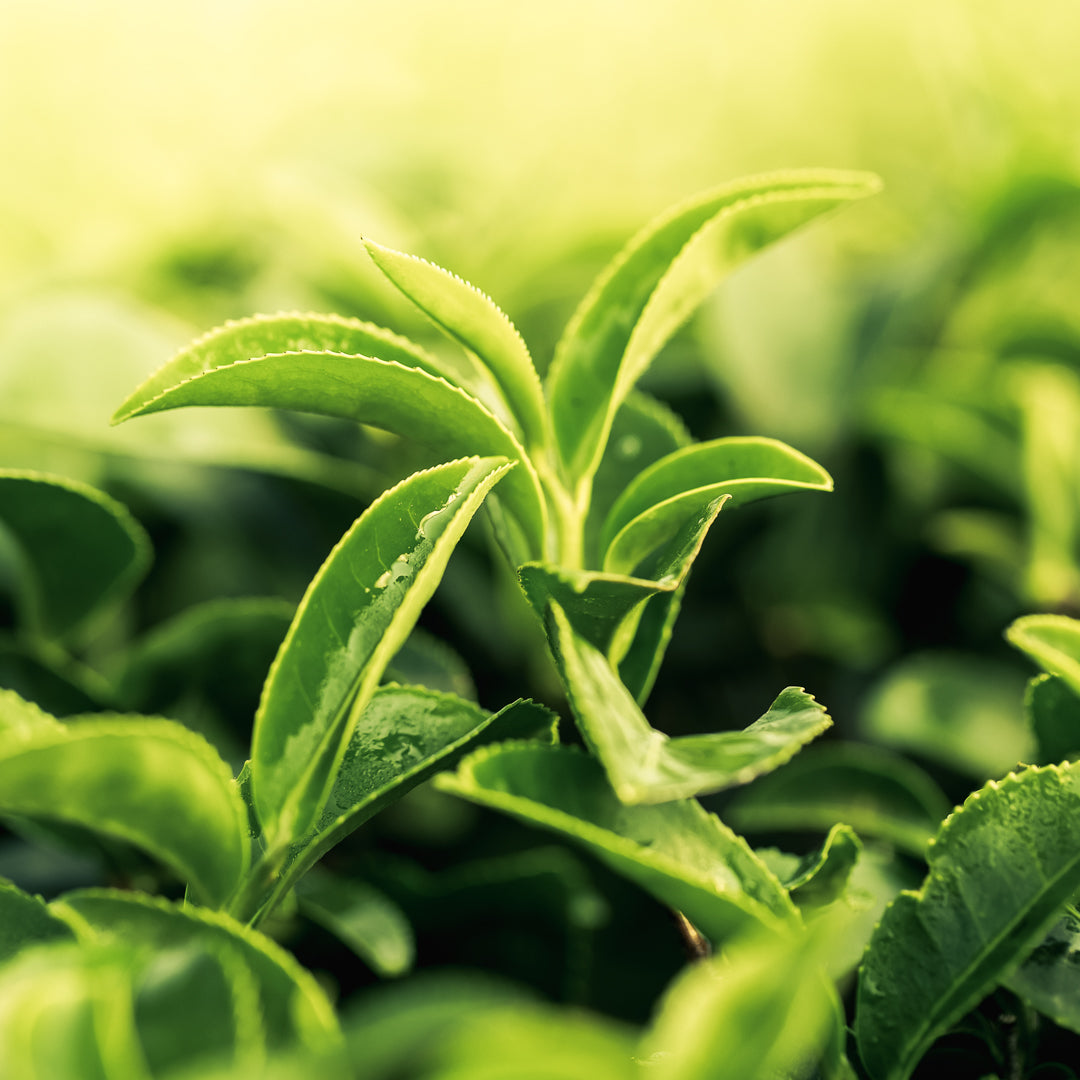 Nootropics are age-old ingredients to energise and awaken your mind.
Ginkgo Biloba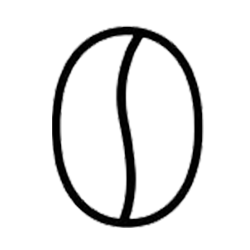 Natural Caffeine

Green tea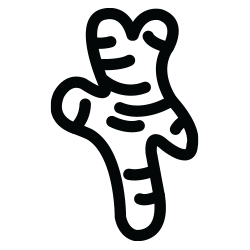 Turmeric
L-Theanine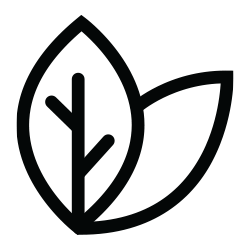 B Vitamins
NATURAL INGREDIENTS & ZERO SUGAR
Shine's drinks combine high quality natural ingredients and is always low in natural sugar.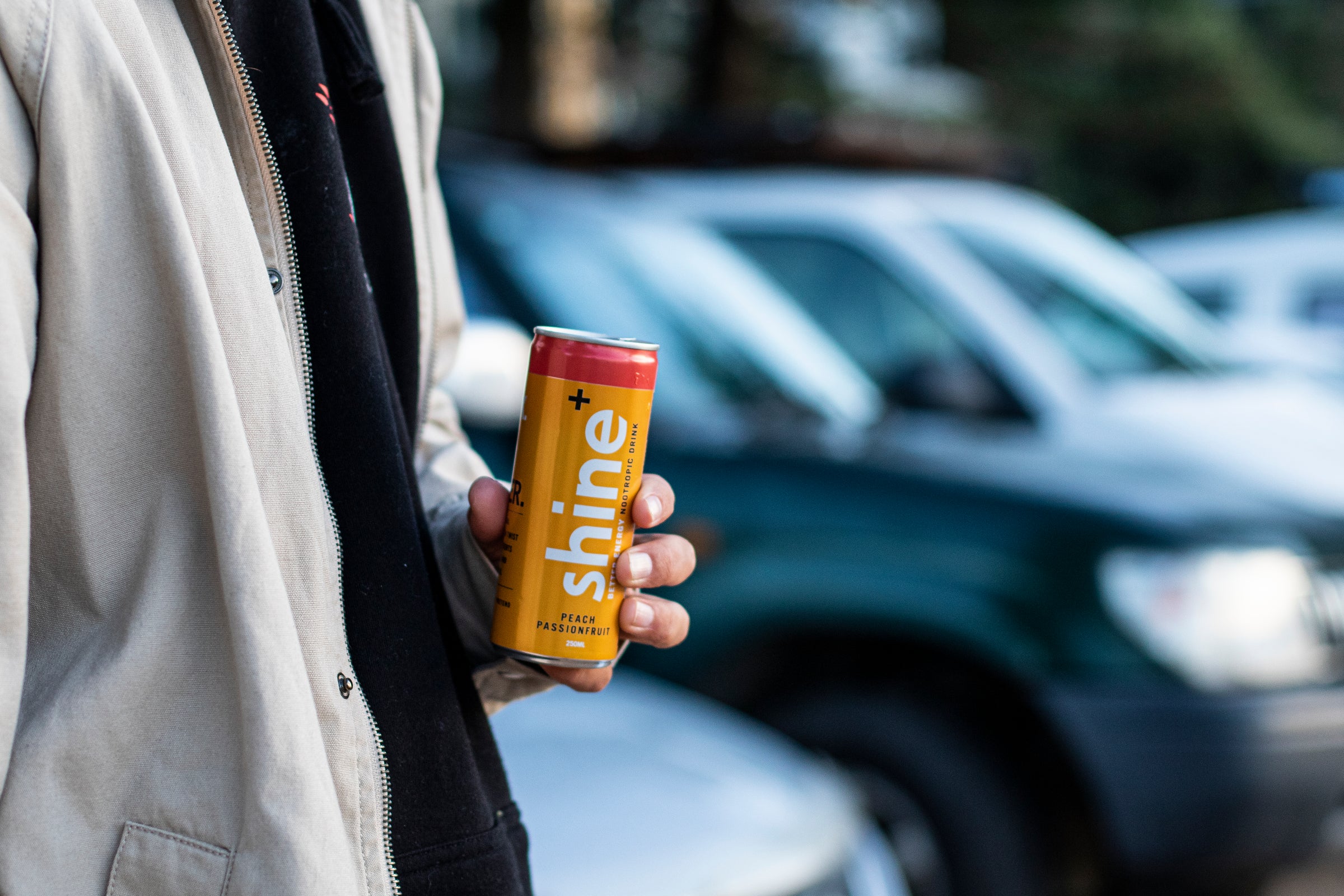 Have you tried our other flavours yet?